professional landscaping, paving, driveways and garden design
Welcome to Landscape Service, design and build, commercial and private, gardens and driveways, based in Preston, Lancashire. Here you will find the following:
The materials directory to view popular landscaping products such as paving or walling.
The plants directory for help in choosing your shrubs or herbaceous plants.
And dont forget to take a look at some of our past projects, from start to finish.

Latest news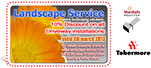 A new Landscape Service promotional driveways discount voucher...
more about this
About us
Landscape service is established in and around the Preston area and we are proud of our accomplishments:
From working with Marshalls in partnership with Bryant Homes to design and install gardens for 'new build' homes in Leyland and Penwortham, an idea still being pioneered in the UK today.
And also to have been involved in the installation and construction of Tobermores very first paving and walling center in the UK mainland situated also in Leyland, again a relatively new idea to the UK.
To images taken from a garden designed and installed by Landscape service and placed on the Stonemasters brochures front and back covers and website.
In The long term our goals are simple, to provide the best possible landscaping services to our customers, from original design to high quality garden or driveway installation and construction, we want you to be proud of your investment with us.
We hope you enjoy browsing this site for inspiration and ideas for your own garden or driveway projects.